SPRING COLLECTION
HORNBACH - CAMPAIGN


Wornout filthy work clothes are usually not considered to be something of value for the most people. Not so for DIY heroes – they not only appreciate them, they know every stain tells a story and every hole makes them even more precious.
In 2015 I created the "Hornbach Spring Collection" campaign with Frank Hose, Marlon Fischer, Felix Pfannmüller and Jil Leister. The TVC directed by Carl Erik Rinsh of Trigger Happy kicked off the big 360 campaign. We promoted a special patch that was given away in stores and online for everyone to mark their favorite piece of work clothes. By that we generated a lot of user content and featured it in big public exhibitions in Berlin and Bukarest.






ONLINE & OUT OF HOME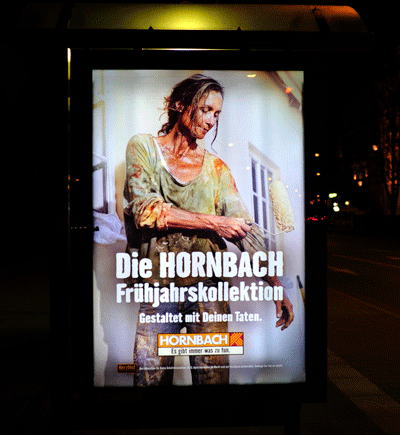 Originally planned as a magazine, we turned the featured content into a large public exhibition:
A town fence over 100 m long in the heart of Berlin.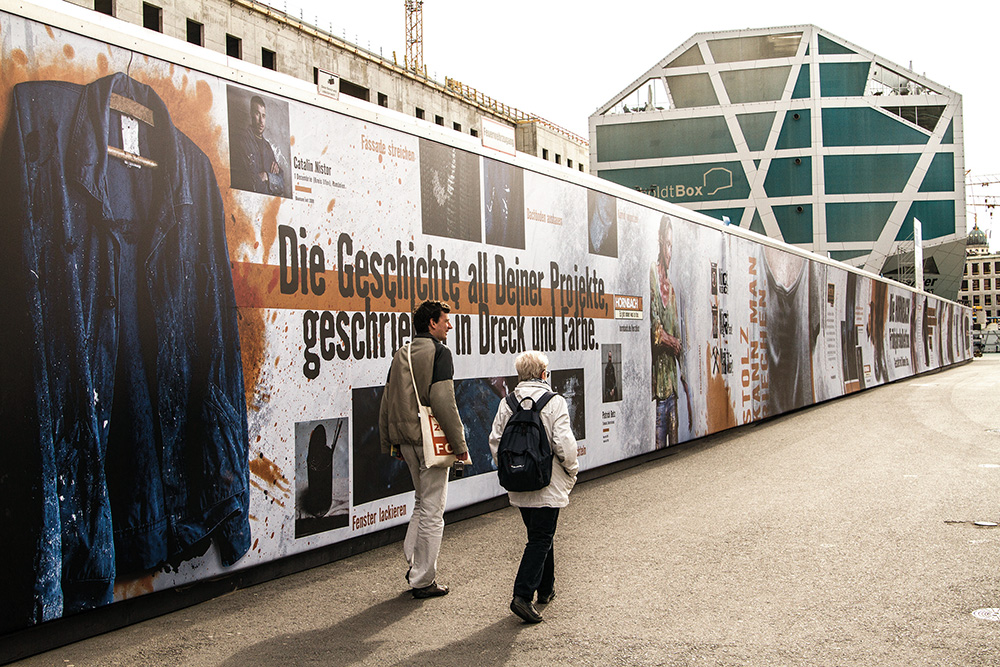 Agency: Heimat Berlin
CCO: Guido HeffelsCreative Director: Guido Heffels, Ramin Schmiedekampf, Frank Hose Art Directors: Lukas Kölling, Felix Pfannmüller Copy Writers: Marlon Fischer, Nicolas Blättry
Graphic Designer: Jil Leister
Producer: Kerstin Heffels
Account: Tim Holtkötter, Christina Walke
Production: Trigger Happy Productions
Director: Carl Erik Rinsch
DOP: Bjorn Charpentier
Actor: Herold Vomeer
Music: Thomas Berlin
Edit: Ben McCambridge
Photographer: Olaf Wipperfürth
Photo Post: Simon Geis